This year I read 44 books by 24 different authors, including one 15-book series. Most importantly, though - this year I really dove back into reading for fun.
Fifteen of those authors were female, and nine were male; 75% of the books I read were by female authors. When I first started tracking my numbers on this I was habitually reading works almost exclusively by male authors, so I'm happy that this happened without any intentional action on my part! I'm doing much worse when it comes to other sorts of diversity; only 11% of the books I read were by authors of color.
While the vast majority of the books I read were science fiction, I also expanded a bit beyond my usual zone: I read comics, graphic novels, poetry, business books, relationship and communication books, and a couple of other nonfiction books.
Eighteen of the books I read were a direct result of my boyfriend's recommendations. (Predictable side effect of dating an amateur librarian, I guess.) One of the books was literally handed to me by someone on the street near my apartment, when I stumbled into the Brooklyn Book Festival.
There's another pattern that I noticed.
2016 was, incidentally, the year that reading became pleasant again, as the neurological impacts of my illness started to recede.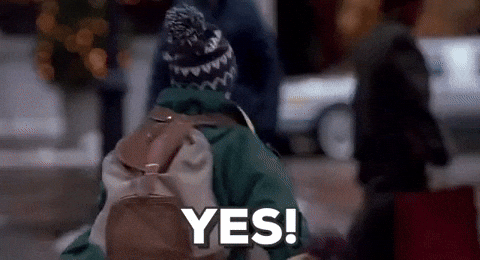 Would recommend
Of the books I read in 2017, here are some of my favorites / the ones I'd recommend to others:
The Body Keeps Score is a painfully fascinating account of the physical impact of trauma on the body, including the many-years-long aftereffects that can persist long after trauma has passed. It's accessible to a general reader, but it's not really a pop-sci book; it draws on a mixture of clinical stories and current research. It was a very emotional read for me, and should come with plenty of trigger/content warnings, but I highly recommend it.
The Vorkosigan Saga: a crippled, overachieving kid on a backwater planet accidentally becomes a space pirate; shenanigans ensue. The books get progressively better-written as the series progresses, and several of the later ones have won Hugo awards. I recommend beginning with The Warrior's Apprentice.
All Systems Read: a cyborg has feelings. Mostly, it wants to be left alone to watch its soap operas.
Never Split the Difference: a bombastic, entertaining book on negotiation.
The Lifespan of a Fact: This one gets recommended for sheer novelty of format. It's a dialogue on fact-checking and "literary" non-ficiton, played out in the commentary on a dubiously-factual essay.
Nimona: It's a funny graphic novel about a monster-girl and the "villain" she teams up with.
The Impossible Fairy Tale: a surreal horror story involving elementary school children, neglect, and anger. The imagery reminded me of Nabokov's early works. It's a translation from the Korean; I wonder what it's like in the original.
Onward
Some things I want to do in 2018:
Keep reading. God, it feels good to have spoons to do this again.
Read at least 1 technical book (i.e. finish Land of Lisp? Maybe?)
Read at least 1 foreign-language book. (Kid's books count.)
Use the library more.
Don't finish any books out of a sense of obligation. Keep it fun.
---